On our
Products and Services
page, you saw examples of what we have to offer. Here, we'll lead you through more specific information of what we do.
The first step is communication. Once we establish what it is you want, we'll make our recommendations of fabrics, construction design, and produce an estimate. Once the product and price are finalized and agreed upon, we require a deposit of 50% of the total price before we can begin work in earnest. We accept VISA, MasterCard, personal checks and cash. Payment can be made online, in person or over the phone.
Once all the preliminaries are completed, we'll order the materials we need and schedule your project.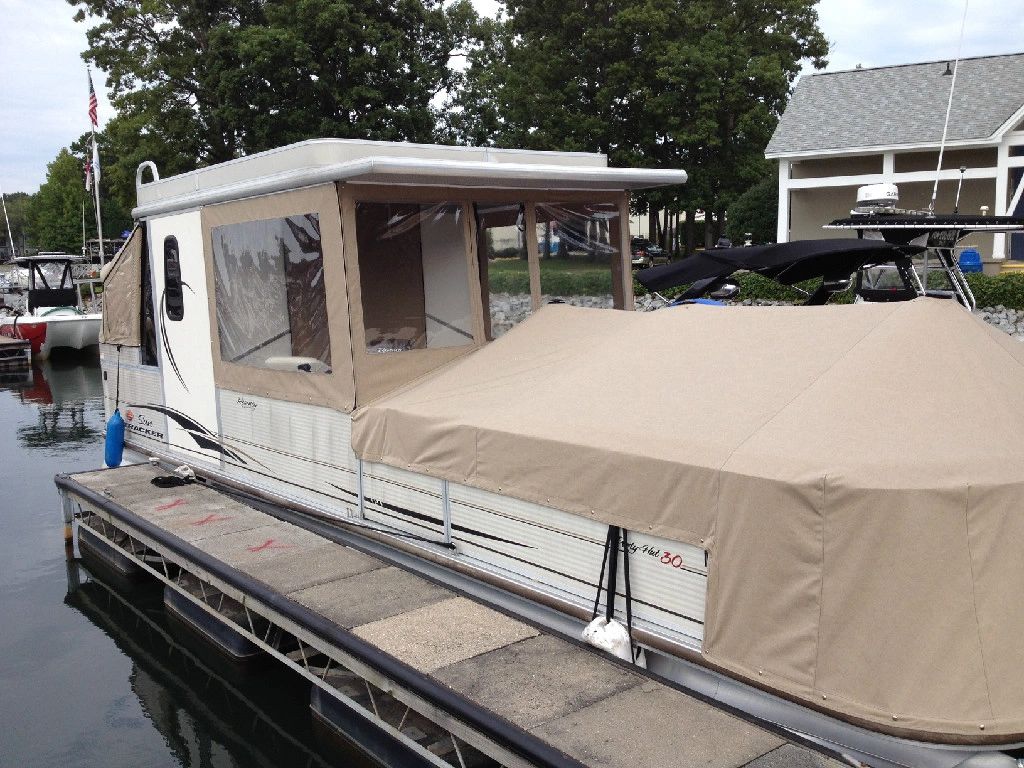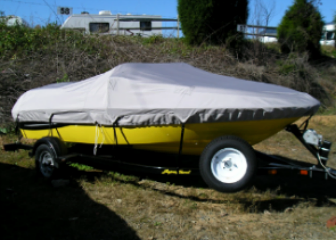 Boat Covers
: We custom fabricate all of our covers. We will meet with you, ascertain what you want and need from your cover, and make our recommendation as to what would work best for you. We'll show you samples of different fabrics in many different colors. We'll talk about ventilation, reinforcement areas, cut-outs for Bimini tops, zippers and about a dozen other topics to ensure you get the most effective and the best cover for YOUR particular needs. We can do a cover for ANY type of boat of ANY size. Examples: sailboat cabin covers, cockpit covers, center console boat covers, and the list goes on!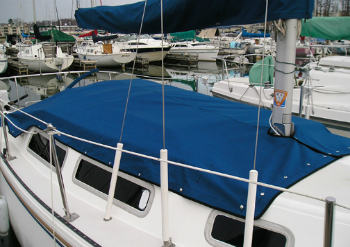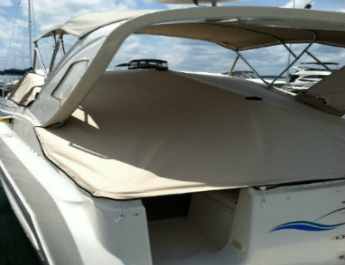 Bimini Tops
: We make a lot of Bimini tops for motorboats, sailboats and pontoon boats. Shade is an important part of an enjoyable boating trip! Whether you have an existing frame or need one fabricated, we are your go-to source for producing shade on your boat. Our Bimini tops feature zippered pockets that allow you to easily remove your top for storage or cleaning. We can also install optional extras such as map pockets, clear or fabric curtains, mesh shade screens and sailing windows.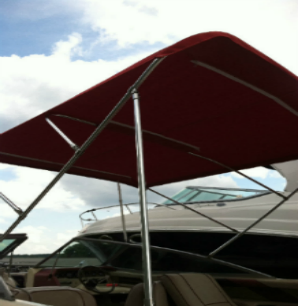 Cockpit and Camper Enclosures
: Lake Norman is blessed with a long boating season and a relatively short winter. But there are many boaters who enjoy the lake year round. Nothing can extend a boating season like a camper enclosure. Even pontoon boats can benefit from clear curtains that can be used underway. Put a heat source in there and have the lake to yourself! We will work closely with you to design and fabricate an enclosure using the best clear vinyl that will last for years. On warm days, unzip the curtains or have us install zippered "smiles" for extra ventilation. Add screens for mosquito protection during those summer time sunset cruises.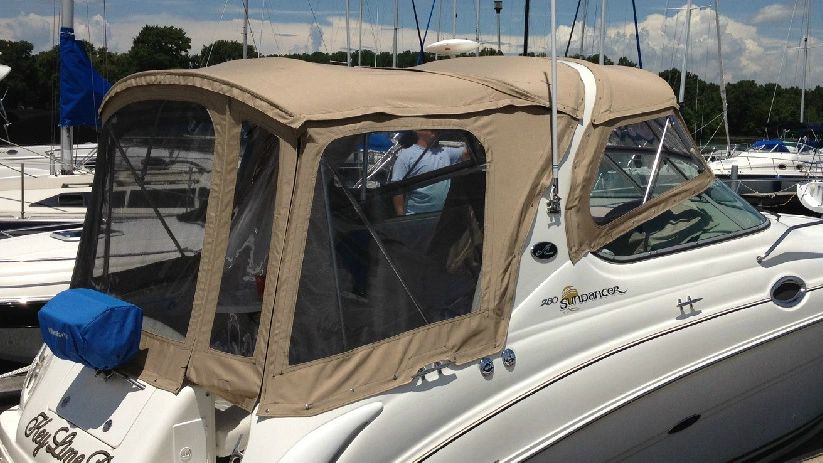 Sailboats
: The subject most near and dear to our shops' hearts. We are Lake Norman's only professionally trained sail repair loft. We proudly feature SailRite sewing machines which are tailor-made for altering and repairing sails of all types and sizes. But we don't stop our sailing service there. We make every piece of canvas you can think of for use on a sailboat, from winch covers and companionway covers to sail covers and sacrificial UV covers on head sails.
Contact us
for a consultation on how we can improve the value and enjoyment of your sailboat.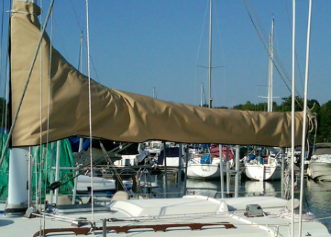 Odd-Jobs
: We have the capability of fabricating lots of different products. Bags of all types, canvas containers, signal and country flags, and covers for outdoor furniture and accessories. We've made fire pit covers, heater covers, and privacy screens for balconies and patios.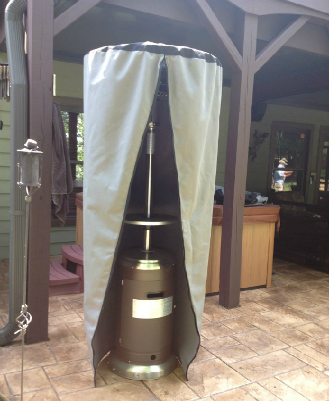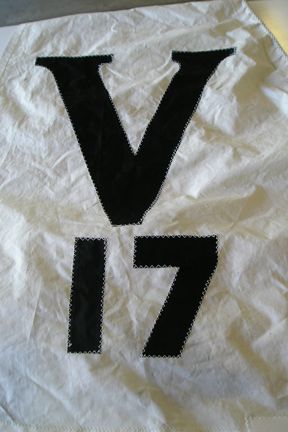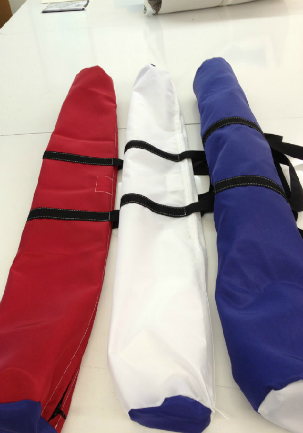 Repairs
: As a canvas shop, we receive many repair requests for all kinds of canvas products. We have made repairs to factory made tops and covers, ski-tubes, tents, pop-up camper shells, etc, etc. Call or stop by with your request and we'll see what we can do to get the item repaired. Sometimes, however, items are just too far gone to fix. If we can't make an effective repair, we'll tell you as much.